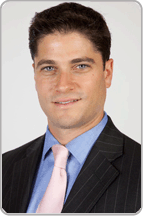 New York, NY (PRWEB) June 26, 2014
Many people work out religiously and then exercise even more but find that certain body areas just didnt get the message to trim down accordingly. Liposuction, or SmartLipo depending on the technique used, is especially useful for them or for anyone who wants to reward themselves with a more flattering, streamlined appearance, according to Plastic Surgeon Elan B. Singer, M.D. with Advanced Dermatology P.C. and the Center for Laser and Cosmetic Surgery.
Permanently removing fat deposits that develop between skin and muscle tissue on many parts of the body, liposuctions ability to offer a slimmer, shapelier physique has skyrocketed its popularity in recent years. According to the American Society for Aesthetic Plastic Surgery, liposuction replaced breast augmentation in 2013 as the most frequently performed elective surgery, with nearly 364,000 liposuction procedures done a 16 percent increase.
Liposuction isnt a fix for obesity or a weight control method, but it can improve your appearance and self-esteem for a lifetime when combined with exercise and a proper diet, comments Joshua Fox, MD, medical director of Advanced Dermatology P.C. When a healthy, active lifestyle doesnt contour your body the way you wish, liposuction is a great tool to finish the job.
Who does liposuction help?

Although excess fat may collect in different areas in men and women, common locations include the waist, hips, thighs, back, upper arms, buttocks, calves, chin, jowls and neck. Dr. Singer notes that those who can particularly benefit from the procedure include: